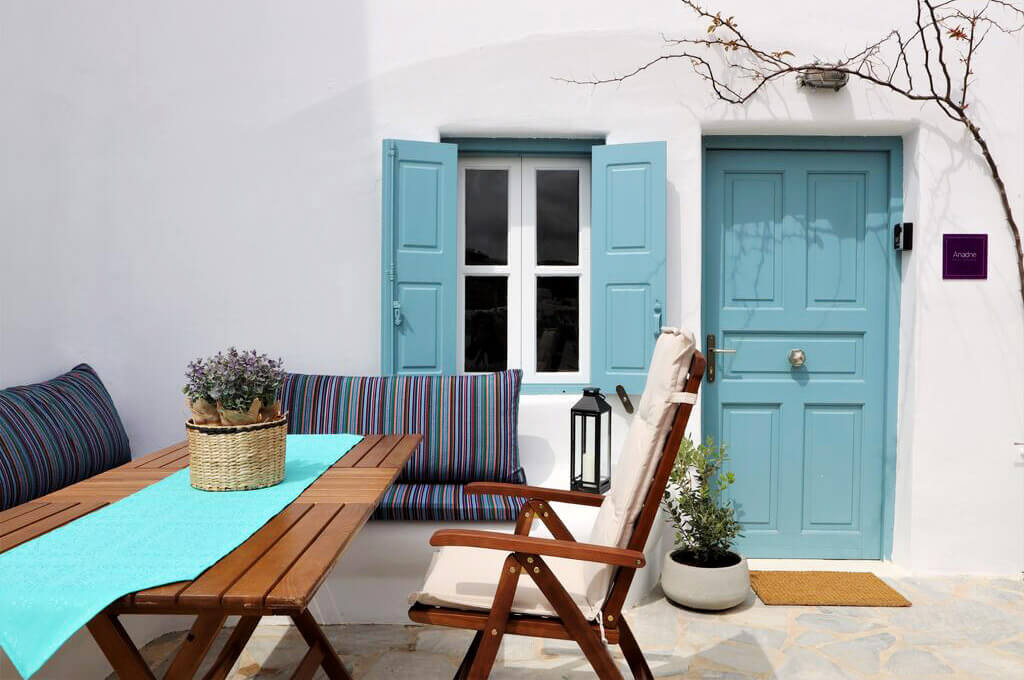 Mersini Studio
Ornos, Mykonos
Bedrooms:
1
Sleeps:
2
Bathrooms:
1
---
Located in Ornos in the Myconos region, Mersini Pool Studio has a garden. Complimentary WiFi is provided.
The apartment also includes a bathroom and a terrace.
Mykonos is 2.6 km from Mersini Pool Studio. The nearest airport is Mykonos, 1.9 km from the property.
Amenities
Air condition
Towels and bed linens
Fridge
Flat Tv screen
Patio
Terrace
Facilities
Streaming Tv
Pool
Garden
Free WiFi
Need Assistance?
Should you have any queries, please do not hesitate to contact us at 22890 22445.  Emergency Service: 24/7.
Covid-19 Notice
From our home in Mykonos, we're doing everything we can to keep our guests safe,  putting your wellbeing first.
Alongside our extensive sanitisation and safety programme, we've introduced new wellness initiatives to keep you safe during your stay.
Do not hesitate to ask us for assistance.
Top